Danish fintechs ANYDAY and Clearhaus announce an ambitious partnership
4 May 2020
Danish fintechs ANYDAY and Clearhaus announce an ambitious partnership to enter the Spanish and Norwegian market and compete with global paytech players.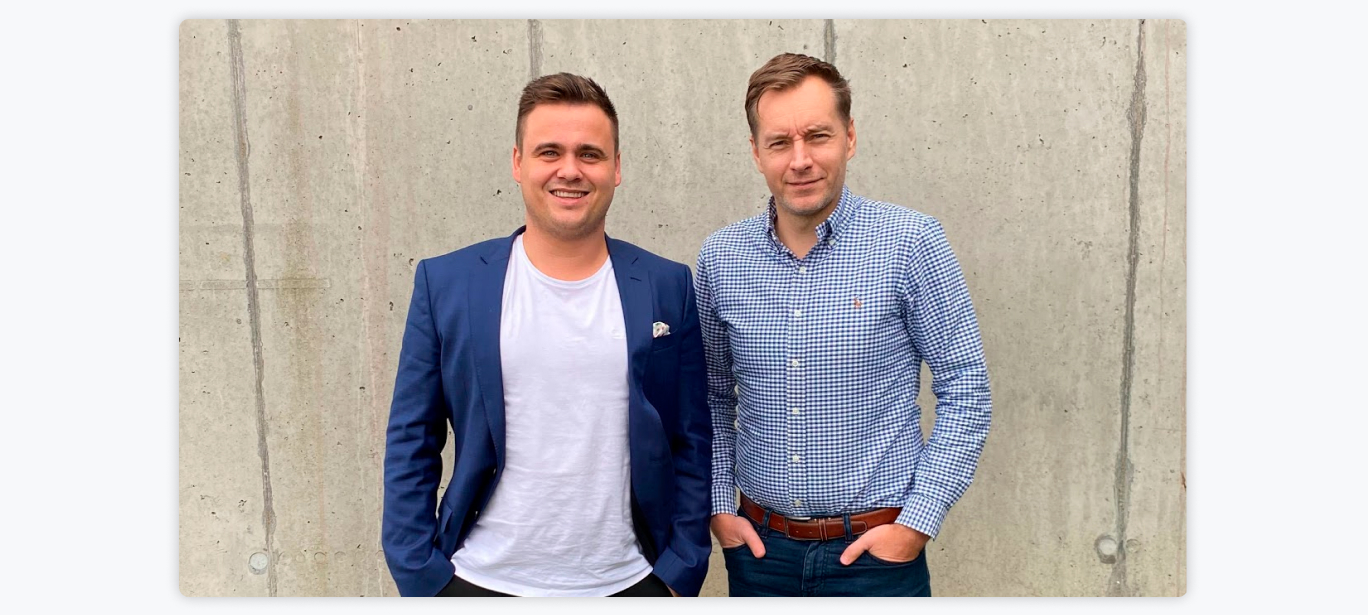 The payment service provider ANYDAY and the acquirer and financial institution Clearhaus today announce a new partnership. The aim of the partnership is to create a new alternative for online stores in Norway and Spain.
With a dedicated Spanish and Norwegian speaking support team, ANYDAY has committed to provide state-of-the-art services to online stores, while Clearhaus is laying the technological rails for the expansion.
"We are incredibly proud to have Clearhaus join our journey into Norway and Spain. These countries have some of the highest transaction fees in Europe and companies like Klarna, Stripe and Paypal currently have unproportionally large market shares. Now, we have the technology and the team in place. In other words: We're ready to take on the giants," says CEO at ANYDAY, Jonas Overgaard.
ANYDAY is the new kid on the block in the payments space. A one-stop-shop for merchants, ANYDAY provides a user friendly payment platform which handles payments and acquiring all in one. The company has already hired multiple Norwegian and Spanish support staff.
As an accomplished Danish financial institution, Clearhaus is supporting ANYDAY with volume and technology. With 14,500+ merchants under its belt and an ability to handle the newest payment technologies like Apple Pay and Google Pay, Clearhaus is looking forward to serving the new customers.
"E-commerce in Norway and Spain is surging in the wake of Covid-19 and we are ready to help all merchants handle this development. We are confident that ANYDAY will gain traction instantly," says CEO at Clearhaus, Claus Christensen.
63 % of the Spanish population are avid online consumers and in Norway, [the average annual online spend is 28 percent higher than the European average - only surpassed by Denmark]|(​https://ecommercenews.eu/). The Danish payment duo thus brings in fresh know-how, offering a package with no subscription fees, low transaction fees and free setups for all webshops.
"We offer a deal which is highly competitive and we can't wait to introduce ourselves to the online merchants," says CEO at ANYDAY, Jonas Overgaard.
Contact for more information
Anders Holmgaard, Communications Manager at Clearhaus, tel.: +45 60704967, email: ah@clearhaus.com
About Clearhaus
Clearhaus is a payment institution and European licensed acquirer serving more than 11,000 web shop owners in 33 countries with simple and secure solutions at competitive prices. By using Clearhaus, webshop owners can accept payments from Visa, MasterCard and Apple Pay in 1-3 days. Clearhaus has in a short time gained market share among European acquirers. As a pioneer in payment technology, Clearhaus was the first in Denmark to offer Apple Pay and Google Pay as payment methods to web shop owners. Clearhaus continues to add innovative features that make payment more smooth and effortless.
About ANYDAY
ANYDAY is an online payment solution that handles both payments and acquiring all in one. ANYDAY offers low transaction fees, free onboarding for webshops and a professional customer service from 08-20 on all business days. ANYDAY is present in Denmark, Norway and Spain.