Oscar | Disrupting the car rental industry
Innovation and customer success has rocketed car rental company Oscar to become Denmark's most widespread car rental chain with 95 branches throughout the country.
A vision of disrupting the car rental industry, but at the same time staying local, simple and cheap. That became the starting point for Oscar, which, after just a few months on the market, boasts 95 departments spread across the entire map of Denmark and claims the title as Denmark's most widespread car rental chain.
Oscar was established in September 2019. But in just a few months the team behind Oscar has managed to differentiate themselves in an industry characterized by huge companies and lack of innovation. That adventure has been magical and Clearhaus has joined in from the beginning.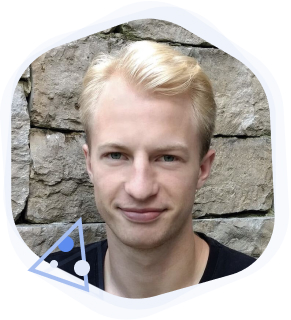 Simon Vestergaard
Country Manager hos Oscar i Danmark
"When we selected Clearhaus at the time it was because we could see that the company really understood modern technology and innovation. They have a wealth of payment methods and payment security is at the highest level," says Simon Vestergaard, Country Manager at Oscar in Denmark.
In line with innovation and technology, people also know Oscar for its good customer experience. In this effort, Clearhaus also plays an important part.
"We always prioritize our customer service and we go a long way to make sure that our online tools share the same vision. That is definitely the case with Clearhaus and it is important for us to know that we can call Clearhaus for help at any time," says Simon Vestergaard.
At Oscar, many reflections were made as to which acquirer would be the best. It was an important exercise, which Simon Vestergaard believes has paid off.
"We found that Clearhaus saves us a lot of time because their software automates our otherwise manual tasks. That enables us to spend our time on what we think creates the best value, namely servicing our customers."
Simon Vestergaard gives the following advice to entrepreneurs who are left with the question of how to find the right acquirer:
Choose an acquirer who can provide good service. Someone who understands your product and needs.
Choose an acquirer that is modern and adaptable.
Prioritize security for your business and your customers. Therefore, choose an acquirer with high security of payment and many payment methods.
Choose an acquirer who is available and has the highest level of service