Ethoca Service | Your logo on customer's bank statements
What
Now you can increase brand awareness of your webshop by getting your logo shown on your customers bank statements. Currently, when your customers purchase from your webshop they will see your URL on their statement together with the amount they have been deducted. Now, it's possible for you to get your logo next to the statement, ensuring increased brand awareness.
The initiative is launched globally to ensure it's easier for customers to recognize transactions when going through their statements. We also recommend that webshops send the URL as a Descriptor towards their customers to ensure the customers can recognize transactions. Adding a logo next to the URL could be icing on the cake.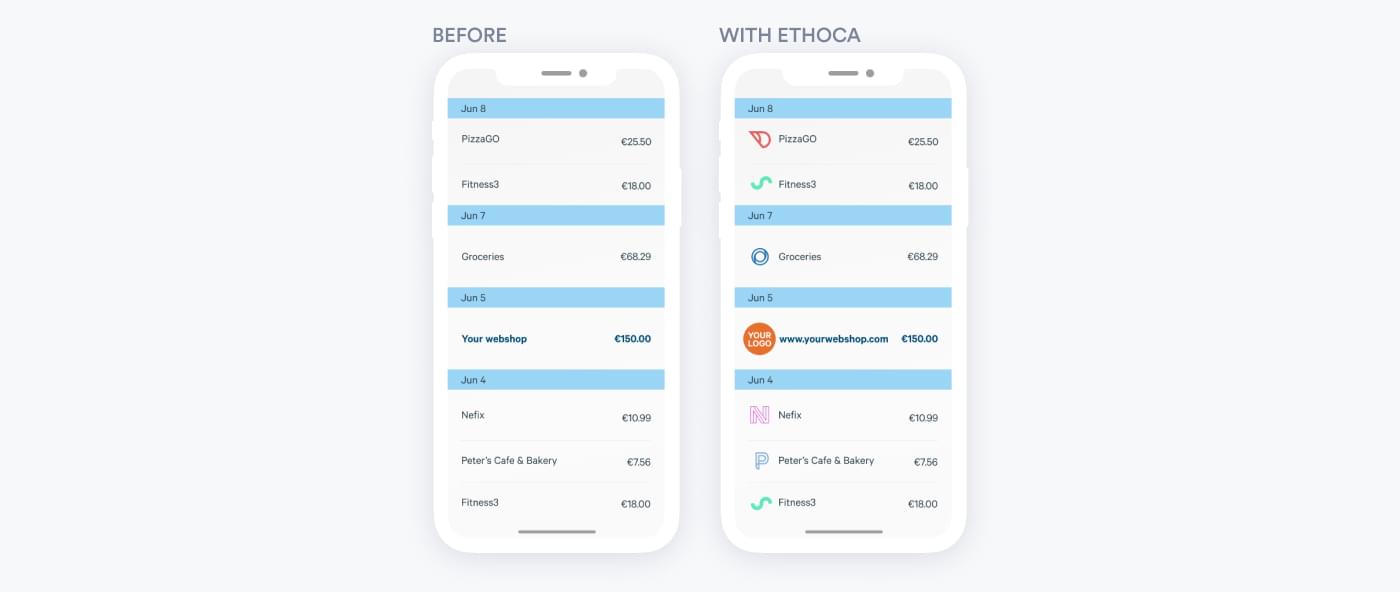 The initiative is free and requires no maintenance. It's brought to life by Mastercard and Ethoca, but will work globally across transactions done through Visa cards as well.
Benefits
Increased brand awareness
Your customers will be less likely to initiate a dispute due to them not recognizing the transaction
It's free and is subject to basically zero maintenance
How
Go to www.logo.ethoca.com and submit your logo. It's free of charge, and only requires a minimal effort up front.
You can read the FAQ put forward by Mastercard and Ethoca on that website as well.
Info about Ethoca
Ethoca works to minimize chargebacks and fraud across the globe. To fulfill that mission, they have created this initiative. You can read more about Ethoca on www.ethoca.com.