[Infographic] Black Friday Trends - Europe
Clearhaus processes millions of transactions from over 8,000 online shops across Europe. This infographic is an analysis of our 2017 transaction data and shows you how the "Black Friday mania" impacted sales and buying behaviour.
Black Friday is just around the corner and maybe you've already made your first preparations for the big e-Commerce day. The American phenomenon started to become "a thing" this side of the pond somewhere in the mid-2010's and has since then grown almost exponentially. All online shops want in on the lucrative opportunity that is Black Friday, which means increased competition. But don't sweat - there's so much potential to be gained.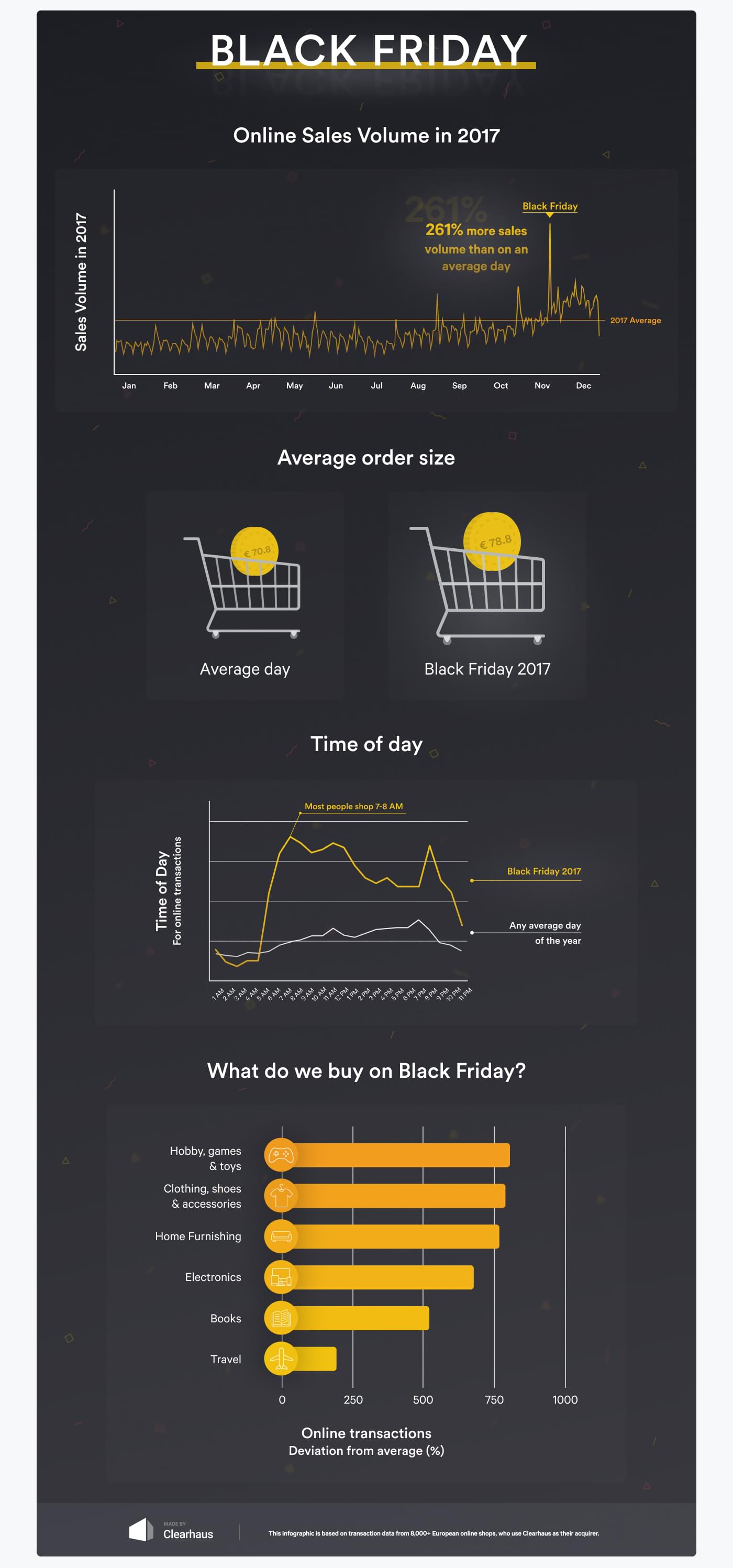 Sales up by 261% on Black Friday
Consumers shop more on Black Friday - a lot more actually. In fact, last year we saw a Black Friday turnover 261% higher than on an average day. It is by far the biggest online shopping day of the year. It's also clear that Black Friday kicks off the holiday shopping season - a particularly profitable time for retailers.

Biggers order sizes
It's not only that more people turn to online shopping on Black Friday, but also that people tend to spend a little more money than usual. The average Black Friday shopping cart is 11.3% bigger than on any normal day. That's pretty impressive when you keep in mind that most products are a lot cheaper on this day.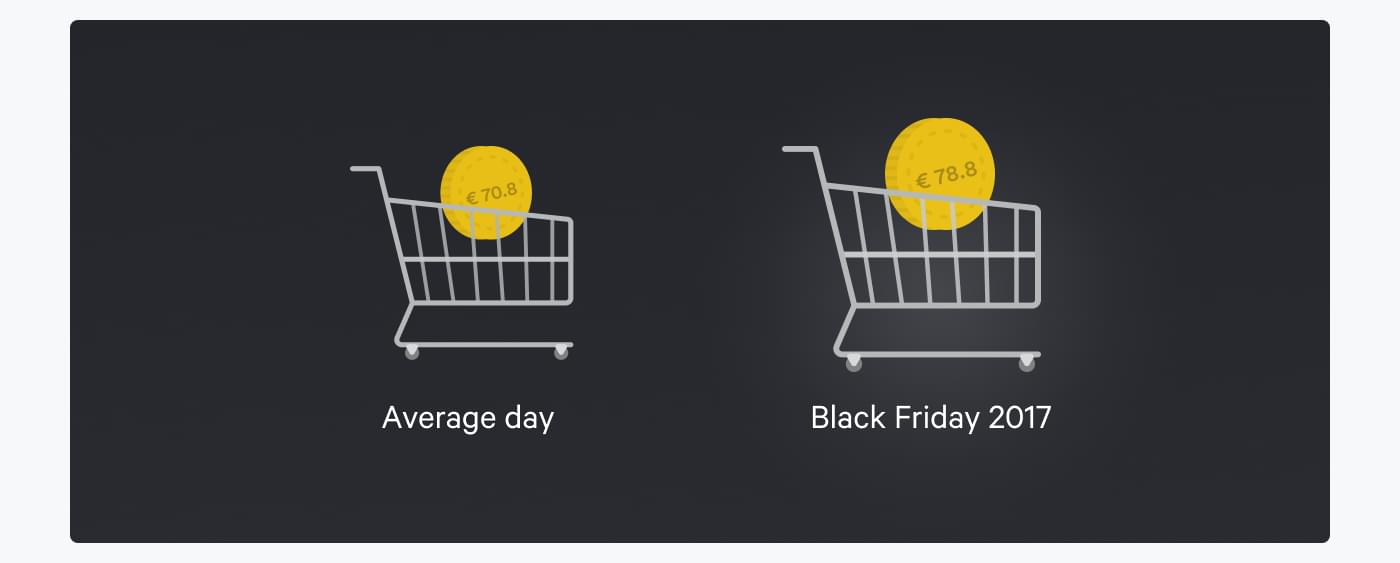 The early bird gets the
worm

offer

Usually, most people do their online shopping at night around 8PM, but on Black Friday the peak hour is 7-8AM. In fact, many people already start their shopping from 5AM and it doesn't slow down until after noon. It's apparent that the "FOMO" (Fear Of Missing Out) phenomenon plays a huge role in buying behavior. People don't want to run the risk of postponing their Black Friday shopping - just in case the stock runs out.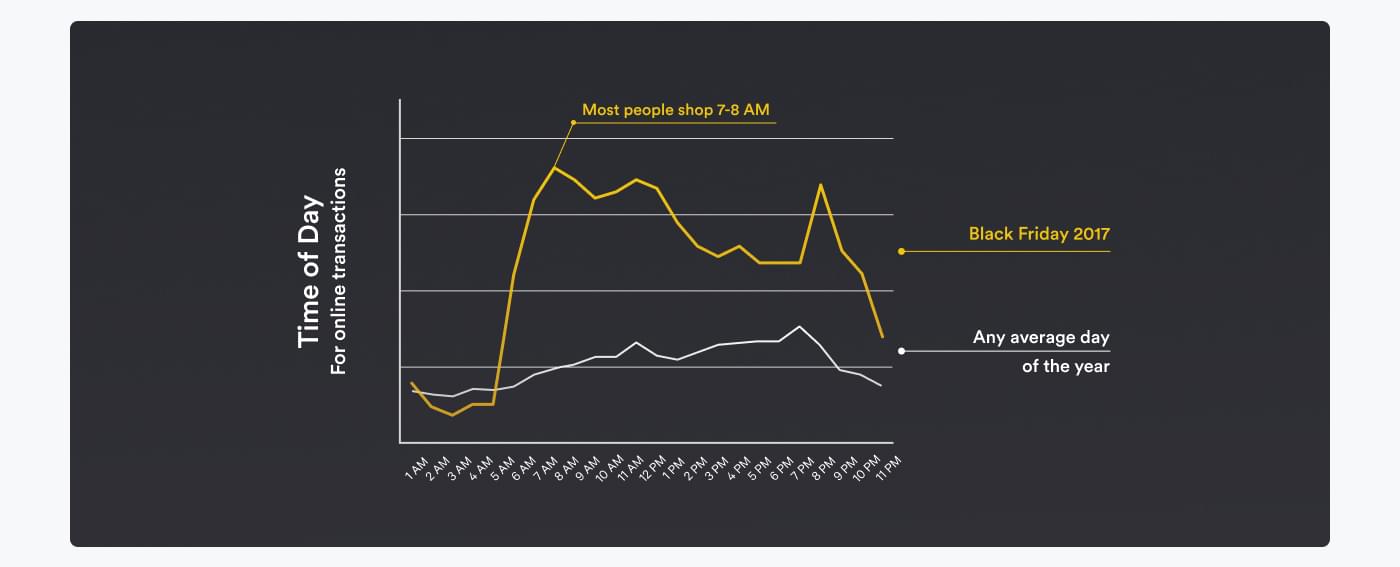 A big day for hobby, games, and toys
Black Friday doesn't benefit everyone equally, and last year hobby, games, and toys retailers were the biggest winners - probably because these types of shops offer very attractive discounts. Online shops selling these items sold for 805% more on Black Friday than on an average day. Clothing and home furnishing shops also made huge wins, whereas travel only saw a limited boost in sales. If your shop doesn't fall in one of the top categories that doesn't mean that you can't benefit on this day. You can run clever campaigns to boost sales, but also leverage Black Friday to capture more subscribers and permissions.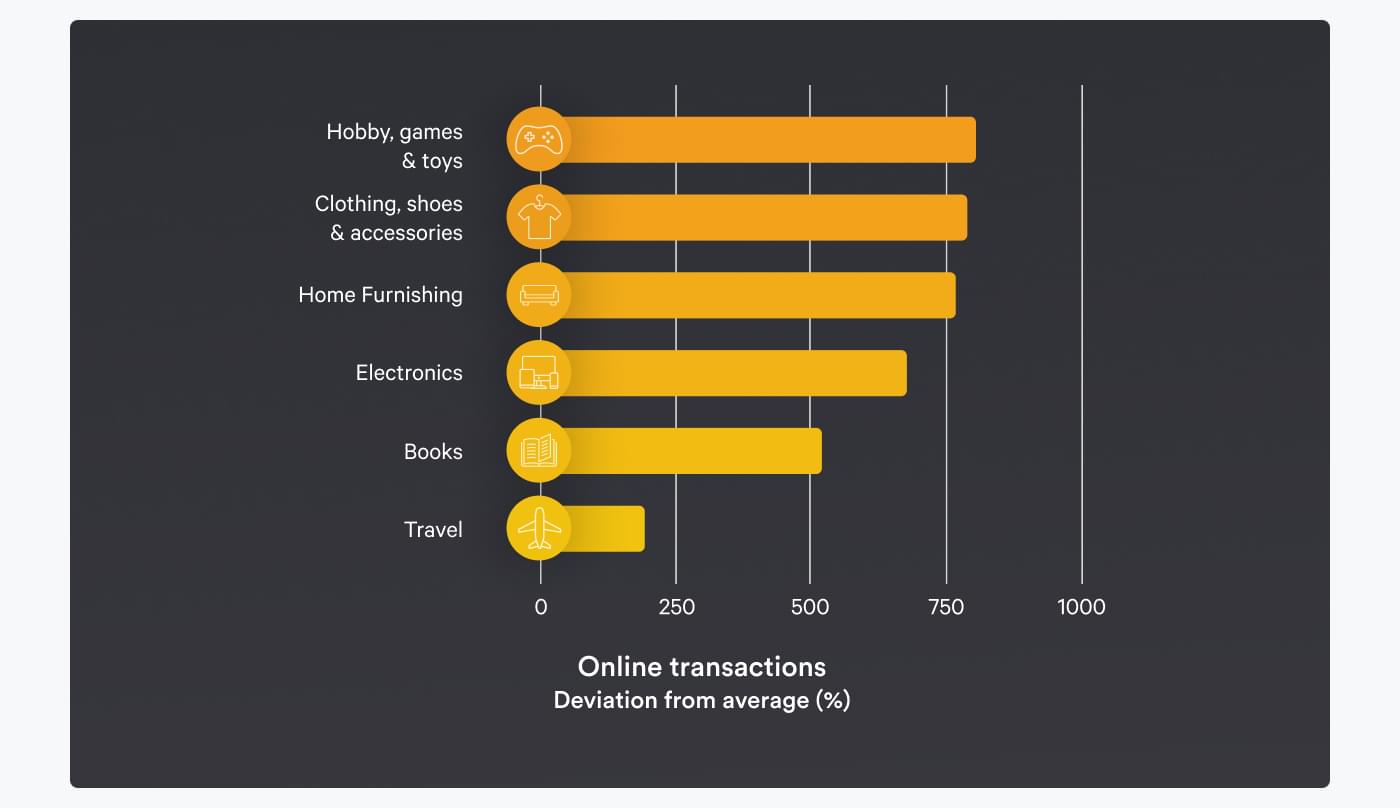 The opportunity is yours for the taking, but where to start? Take a deep breath. We've got you covered. We are soon launching our Black Friday handbook; a step-by-step guide that's enriched with expert tips from some of the industry's leading experts and trailblazers.
We'll touch upon everything from campaigns, social media, Google Shopping, and email marketing, to more practical issues such as website design and optimisation, shipping, and payments. In each chapter, you'll find ideas and tips on what to focus on.
We will also be releasing a series of expert videos that will help you prepare for the big day. Want the handbook and videos? Sign up below to have everything delivered to your inbox when it's ready!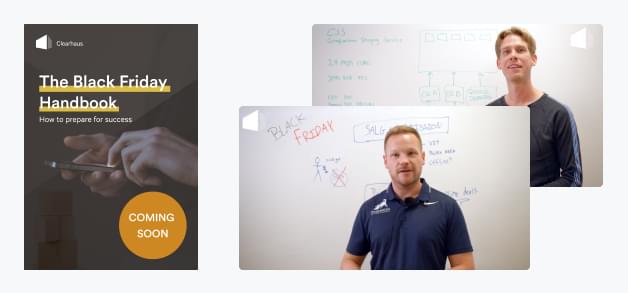 Prepare for Black Friday
Sign up to receive our Black Friday Handbook and Whiteboard Videos