14 useful tips: How to create good Christmas Emails
Email is a great tool to reach potential customers - primarily because all of your subscribers already know your brand. You can easily benefit from sending out emails in December, even though the consumers' inboxes are packed with emails from other businesses. In December, people are looking for items for their wish list as well as hunting for presents - and they might not know exactly what they're going to buy yet. That's when your emails can come in handy and serve as inspiration.
Here's a few tips for your Holiday Emails
1 Take a look at your Christmas campaign(s) from last year. What performed well and what performed poorly? Is there anything you can reuse this year or do you need to think up new campaigns?
2 If you're having doubts about which type of campaign you should make or whether the campaign you're planning is a total miss, you can sign up for your competitors' newsletters. It's a great way to get inspiration on what works for the audience you want to target.
3 Make it clear that YOU are the sender of your emails. People tend not to open emails if they don't know who sent them. They prioritise emails from people they know. That's why it's crucial that your company appears as the sender. You cannot just write the name of an employee - because people don't know him.
Did you know that...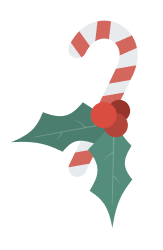 ...
68% of consumers
name "knowing the sender" as the primary reason for opening an email.
4 Your subject line is extremely important for your opening rate - so it needs to be right on point. There's no checklist since audience, products, and context varies greatly from email to email and as a result, different things will work in different situations. However, we've made a list of things that usually work (but test what makes sense for you):
Maximum 50 characters
Don't repeat anything from the "sender" field
Absolutely NO typos or spelling errors
Don't be too spammy or salesy - that can wait to the email itself
Use the receivers first name
Make the text eye-catching, exciting, and powerful, e.g. by asking a question, using mystique or an emoji
Use capital letters (but without exaggerating)
All in all, try to make your subject line stand out from all the others in your subscriber's inbox.
Did you know that...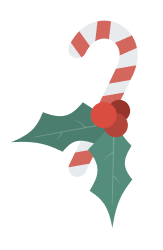 5 Make your emails personal. Maybe by using the first name, refer to products/services that the customer has bought, or simply by sending out an extra personal Holiday greeting, that feels like a greeting for a friend. You can always throw in a discount code at the end of the email, and who knows? Maybe it'll result in a purchase after all.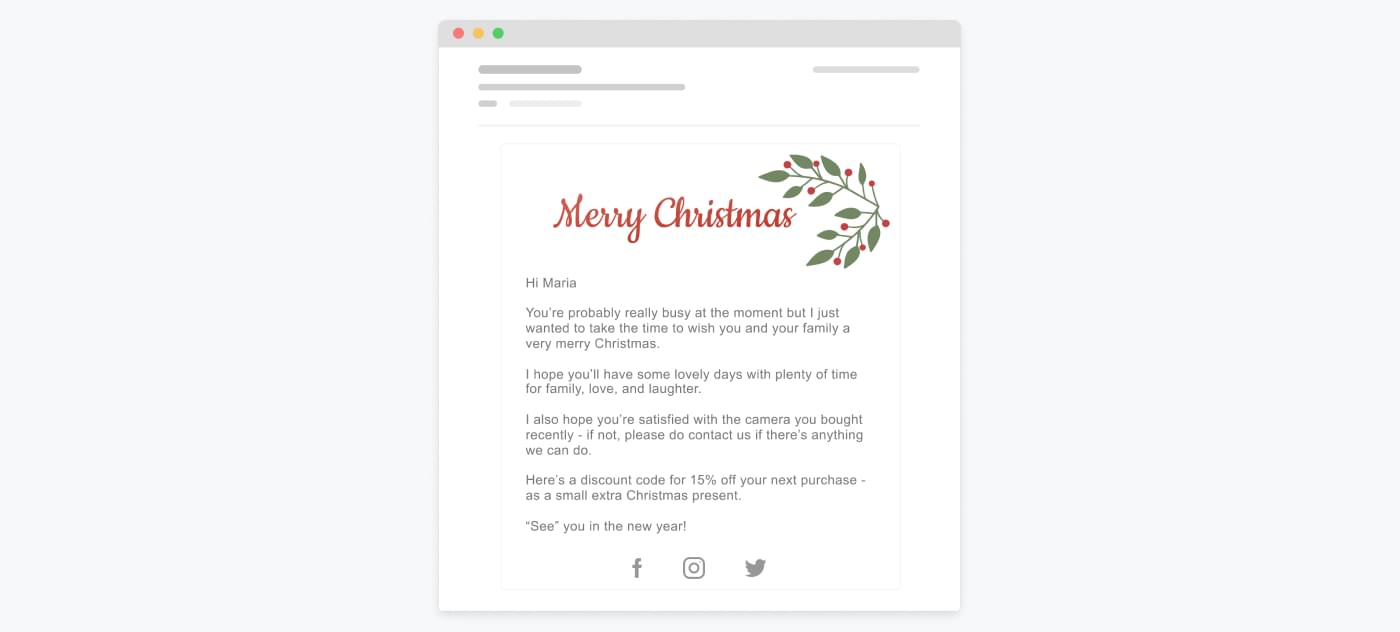 Did you know that...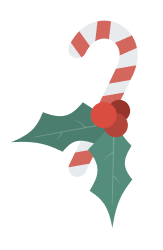 6 Send out simple, friendly Holiday greetings. It can be a really good idea to send out an email that, for once, is not about one of your great offers. It will make the receiver feel that you actually care about them. The reader will associate you and your business with warm and positive feelings. And it might just generate a sale anyway - maybe the receiver is curious about what deals you have to offer this December.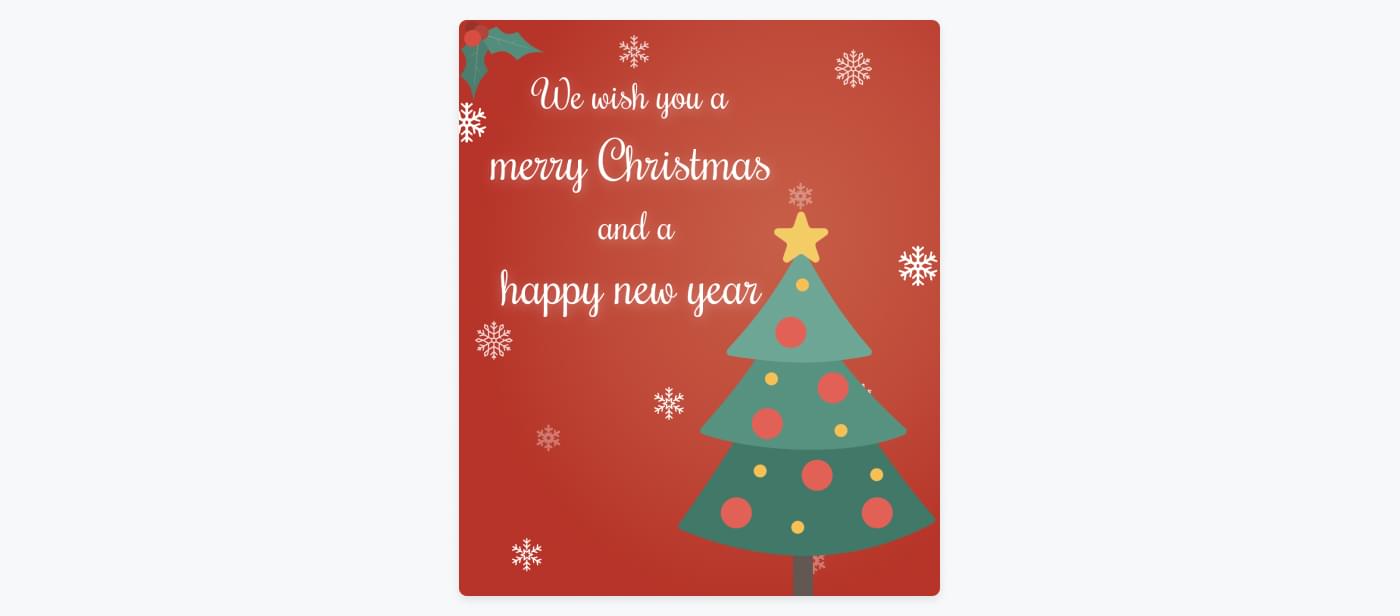 7 Create a distinct call-to-action (or several). They need to tell the customers exactly what you want them to do. If it's a sales email you probably want a "buy here" button. If you're promoting a competition you might want a "participate on Facebook" button linking directly to the Facebook post with the competition. Try to make your call-to-action eye-catching, maybe a large colourful button?
Did you know that...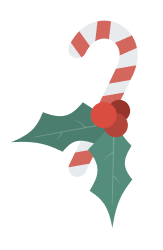 8 Make sure your readers can find everything you show in the email. It might require a bit of extra work and maybe even a new landing page, but it just works so much better. Promoting gift ideas or discounted shoes in your email but linking to "all products" or "all shoes" creates a bad shopping experience. The reader should be able to easily find exactly the products shown in the email. A great idea is to make both buttons, photos, and text link to your products - in that way, the readers get to your shop no matter where they click.
9 You probably thought of a lot of amazing Holiday campaigns and offers - and you might as well promote these in your emails. Even if the campaigns are intended for other media, you can make your subscribers aware of them. If you send them out in good time they'll serve as a kind of teaser emails - creating suspense and making your shop a bit more interesting.
Did you know that...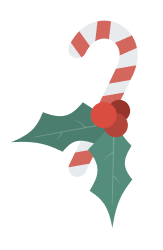 10 Send out triggered emails. Examples are emails to people who looked at specific products or even put products in the basket but never ended up completing the order. These visitors have shown special interest, indicating that they're ready to make a purchase. You can remind them of their almost-complete purchase and convince them to finish it. Maybe you can tempt them with a discount offer if they complete the purchase within xx days?
Did you know that...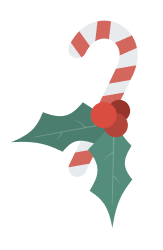 11 Emphasise a deadline. This can be done in several ways and will, of course, depend on the offers and campaigns you're running. An example can be that you choose to have an amazing deal every day of December - like an Advent calendar. Or you might send out a "last chance to get your order before Christmas-email". No matter how you choose to do it, creating a sense of urgency is always a good idea - it encourages the reader to place the order straight away.

12 Boost your Christmas sale by sending out exclusive discounts for your subscribers. You might also want to give them access to your Holiday deals before everyone else? It's all about making your readers feel special. For example, you can create a landing page with tips, how to's, offers, or something completely else that can only be unlocked with a password from the newsletter. Almost anything will work, just be creative.
13 It's important to make sure your emails are optimised for mobile. Both the subject line and the emails itself should look good on mobile devices. For example, you want to make sure that text and pictures are shown in the correct order, that all elements and links are working on mobile, and that all pictures are quickly loaded on a phone.
14 Test your emails before you send them out. Proofread, check that everything looks great and works as it should in different email clients, and double-check that all links are there and that they're working. It's also a good idea to do split tests on your emails to see what works and what doesn't. You'll be able to see what makes your subscribers open the emails and what makes them click and buy.
As you see, there's plenty of things to look into and heaps of different ideas to consider. Obviously, you don't have time to do it all. Instead, you should think about what makes sense for you and your plans for the Holidays, and then plan your emails accordingly.
Can I expand my mailing list during December?
Yes, you can! The surge in online shopping towards the end of the year is an evident chance to get some of your extra visitors to sign up to your emails. An idea could be luring them in with a giveaway, discount code, or competition for all new subscribers. Remember to use all your platforms - website, social media, order confirmations, physical stores - whatever you have at your disposal.